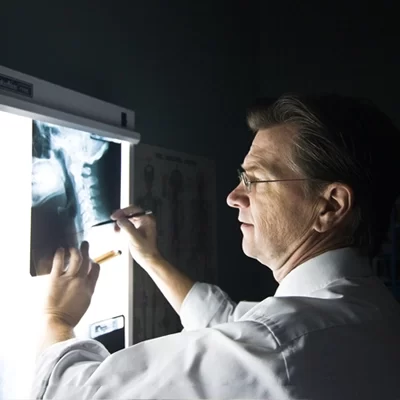 Palmer Clinical Excellence Award - Chiropractor Scott Shepard D.C.
Dr. Shepard, DC has been awarded the prestigious Palmer Clinical Excellence Award for outstanding accomplishment in service to his patients. This highly selective award was given upon the recommendation of the faculty of Palmer, the founding chiropractic college, established in 1895.
Well versed in many chiropractic techniques, Dr. Shepard, DC has utilized his expertise to help many adult and pediatric patients. Discover Chiropractic & Wellness emphasizes complete body wellness care which incorporates spinal, joint and muscle care in addition to good nutrition and regular exercise. Incorporating these three aspects of health helps to maximize one's well being, mood, energy levels and recuperative abilities.
According to Doctor Palmer, the founder of Chiropractic: "Chiropractic is a drugless health science of the cause of so-called dis-ease, and the art of adjusting the human spine when its segments are out of natural alignment, so that mental impulse can transmit naturally through the nerves to provide normal health function to every organ and part of the body." Dr. Shepard, DC has the distinction of graduating from Palmer Chiropractic College founded by Doctor Palmer, and he is also the recipient of the prestigious Clinical Excellence Award. This award is presented to a doctor who has demonstrated outstanding accomplishment in service to patients, the college, and the chiropractic profession. Candidates are judged on quality of patient care, leadership, knowledge, skills and service.
As well as being a Wellness Expert, the Dr. Shepard, DC is a member of American Chiropractic Association, International Chiropractic Association, Texas Chiropractic Association, and the Christian Chiropractic Association. He has continually taken an active role in helping his community by providing aid to organizations such as The Caring Place, Habitat for Humanity, Children's Advocacy Center, Abuse Centers, Cancer Institute, Blue Santa, GISD, and many others.
While continually learning about the science of chiropractic in order to provide his patients with exeptional care, Dr. Shepard, DC has also had the great fortune of having his wife Elisa and daughter Isabella in his life and looks forward to continuing his commitment to caring for his community.

Clinical Excellence Award winning Doctor of Chiropractic who has the only office in our area to provide cutting­ edge technologies that are changing the face of healthcare and can get you back to work and play pain free.
Trusted Chiropractic Care specializing in complicated cases.
Exclusive to our area:
HIVAMAT– Deep Oscillation® massage therapy: Immediate recovery/relief from pain for Back, Neck, Muscle, & Joint pain sports injuries and overexertion from exercising. Faster regeneration after training, traumatic injury, damage from overstraining, and operations. An important benefit to being treated with the Hivamat is that it provides relief on 1st treatment.
SPINAL REJUVENATION THERAPY: Breakthrough decompression technique for disc herniation, back, neck, and headache problems. Researched based and proven over time to provide long term spinal correction- not just short term relief. The exercises and the WVA is one aspect of what separates it from other decompressions
COLD LASER ML830 Therapy: FDA approved safe, non-surgical relief from muscle and joint pain and many of today's ailments such as Carpel Tunnel, TMJ, Fibromyalgia and more. There are 30+ years of clinical studies that prove the 830nm range of 5 cm penetration is far more effective than SLO's or LED's.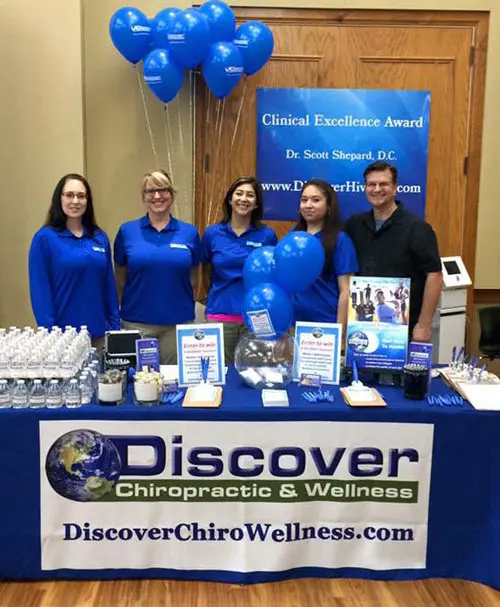 OFFICE HOURS
---
Monday
8:00am - 12:00pm

---
Tuesday
8:00am - 5:00pm
---
Wednesday
8:00am - 5:00pm
---
Thursday
8:00am - 12:00pm

---
Friday
Closed
---
Saturday & Sunday
Closed
Discover Chiropractic and Wellness
950 West University Avenue #103
Georgetown, TX 78626
(512) 864-2744